Skip to Content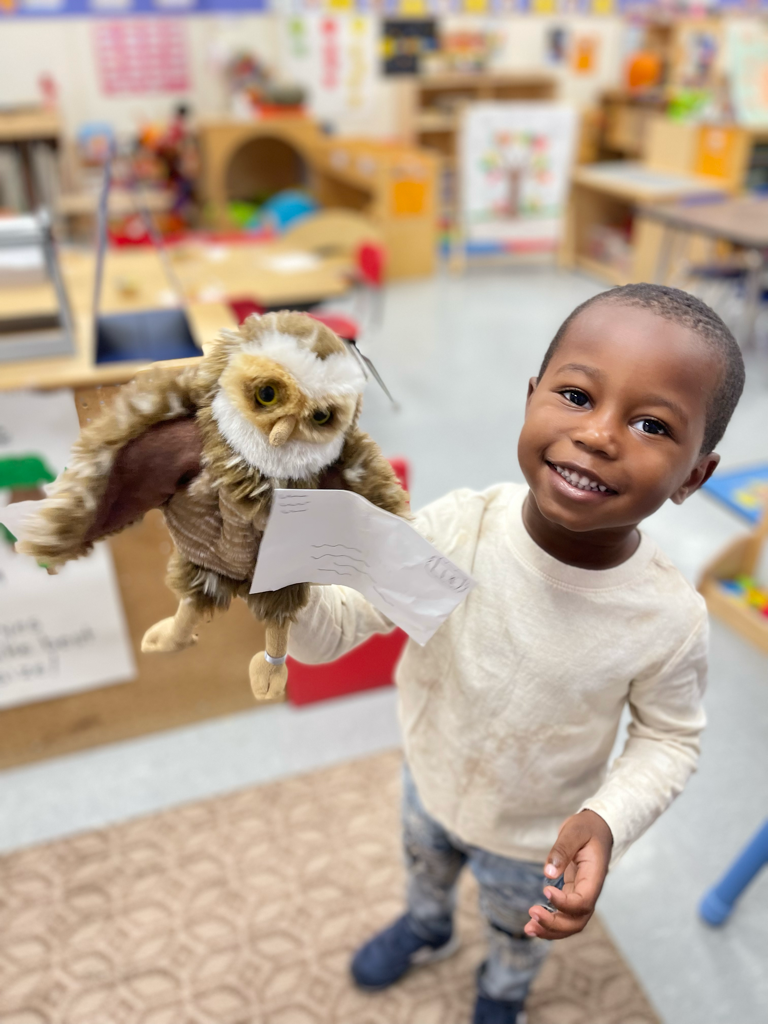 Trust Our Day Care in Millville, NJ
Open Enrollment Hours: 7:00 AM – 5:00 PM
Any child age 3 on or before October 1st and lives in Millville will be a part of our FREE program from 8:00 am. – 2:00 pm. Those children can apply for Wrap Around services from 7:00 am. – 8:00 am. and also 2:00  pm. – 5:00 pm.
Registration for infants and toddlers 0-4 can also register at this time.
Providing Supportive and Encouraging Care to Children
As a parent, you want to know your child is in a safe and supportive environment while you're at work. Millville Day Care provides this experience in Cumberland County, NJ. Our facility not only provides excellent care for children, but also gets them started on the right educational path by planning activities to help them learn, explore, and develop useful life and academic skills. Our school was voted Best of the Best Day Care in the Daily Journal Reader's Choice Contest, and our teacher Mary Kern, received the honor of Best of the Best Teacher from this contest as well. If you would like to learn more about our day care or our staff, please feel free to contact us. We can even set up a time for you and your child to visit our facility. Help your child grow into an independent adult by starting them off on the right path!
Learning is Fun
At Millville Day Care Center, we firmly believe learning should be fun. This is why we've made this idea a significant part of our curriculum. We strive to create a learning environment where children are free to explore their interests and learn through hands-on experiences. All of our students are encouraged to play and complete activities designed to help them learn valuable skills throughout the year. We also do not force them to sit for long periods when listening to lessons. Instead, we gradually ease children into more standard school procedures by having active time along with their daily lessons.

Schedule Your Visit Today
If you would like to learn more about our day care center, you are welcome to schedule a visit to come and see things for yourself. We have a team of exceptional staff to provide supportive and encouraging care to your child. Our teachers act as a guide for the children and help them navigate new situations and develop new skills. You can feel confident your child is in good hands when you drop them off for the day at Millville Day Care Center. Please reach out to us today to learn more about our programs.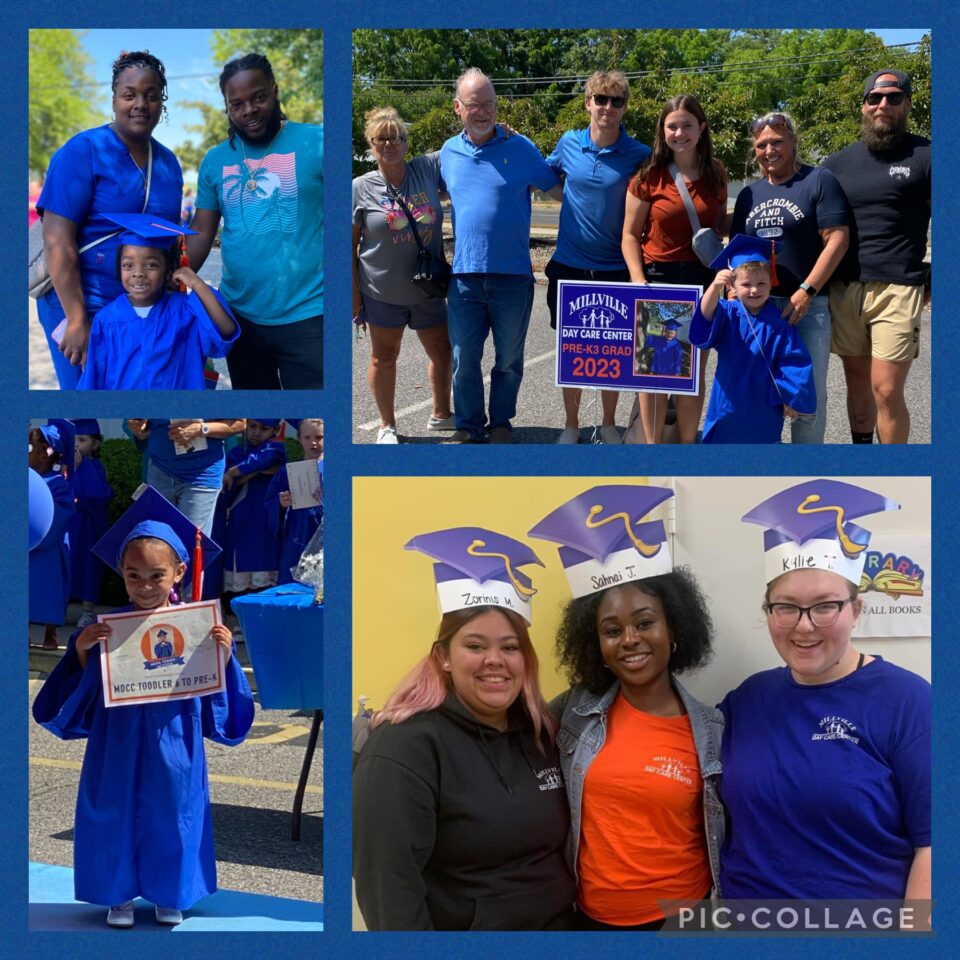 WE CELEBRATED OUR GRADUATES of 2023
Testimonials
The Millville Day Care is more than a center, but a part of the family for over 20 years.
I've used MDCC since 2008, it's the only daycare that I've felt safe sending my children to.
Everyone who has ever worked with our daughter is kind and genuine. Our daughter loves being there!
I feel like a part of a happy family with Millville Day Care & my child lights up when I bring him. I know he is safe & loved.
Millville Day Care Center
Address
911 Columbia Ave
Millville, NJ 08332
Phone
856-825-9364
911 East building, use option #1
1001 West building, use option #2
Hours of Operation
Monday: 7:00 AM – 5:00 PM
Tuesday: 7:00 AM – 5:00 PM
Wednesday: 7:00 AM – 5:00 PM
Thursday: 7:00 AM – 5:00 PM
Friday: 7:00 AM – 5:00 PM